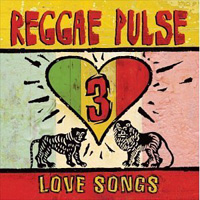 Various Artists – Reggae Pulse, Vol. 3: Love Songs (Sanctuary Records Group 06076-80446-2, 2004)
Sly and Robbie – The Dub Revolutionaries (RAS Sanctuary 06076-89917-2, 2004)
Midnite – Scheme a Things (Rastafaria RTF 40502-2, 2004)
The Heptones – Deep in the Roots (Heartbeat 11661-7769-2, 2004)
When the word "roots" is uttered by reggae artists and fans, it can take on any number of meanings. The roots of tradition, cultural identity, spiritual ideology and musical inspiration are all sources that practitioners of reggae draw from. Each of these recent reggae releases show a different aspect of the
fundamental nature of roots in the music, leading to both enjoyment and edification passed on from artist to listener.Love songs are nothing new to reggae, nor are cover versions (heck, even Bob
Marley and the Wailers once took a stab at "Sugar, Sugar").
Some of the cuts on Reggae Pulse, Vol. 3: Love Songs are originals (including classics like Gregory Isaacs' "Night Nurse" and the Melodians "Sweet Sensation"), but the majority are songs that someone else did first.
Hard core reggae fans often insist that the reggae beat improves anything it's applied to, and that contention holds up well here. I'd certainly choose John Holt's rendition of "Help Me Make it Through the Night," Bruce Ruffin's "O-h-h Child" or the way Dandy Livingstone nices up "Take a Letter, Maria" over other versions of those songs, while some tracks are simply the pleasantly soulful equals of their popular counterparts.
Many of the disc's 24 selections are lushed up with strings and sweet background vocals to achieve the same sentimental impact as the originals, and though some may prefer to keep their reggae subject matter serious, there's a lot of good listening in this generous sampling.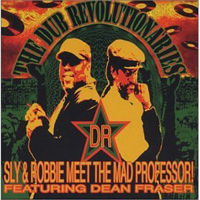 Sly Dunbar and Robbie Shakespeare are arguably the best drums and bass team in reggae. The 30 years they've been playing together have seen them branch out into funk, rock, jazz and hip-hop excursions with a diverse array of artists, making the first purely reggae disc they've done in a long time not only a treat but a real event. The instrumental/dub format punctuates their often simple but so very right and tight interplay that first put them on the
reggae map and keeps them in top form today. Sly and Robbie have made a name as a production team as well, though here they've put the producing in the capable hands of the U.K.'s Mad Professor, who brings the same blend of classic and contemporary sonic zeal that's marked his work as founder of the Ariwa Sounds label in England.
Complimenting the drums and bass lockup are Ariwa's Black Steel and Leroy Mafia on guitar and keyboards along with Jamaican vets Sky Juice on percussion and Dean Fraser on saxophone. It's the fundamental reggae pulse and sharp instrumental embellishments that are emphasized here, rather than the effects-laden route that dub can often take. The approach is flawless, the players are all in their element, and it's great to have Sly and Robbie back to the brilliant basics.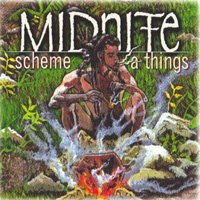 From the island of St. Croix come Midnite, a strictly roots reggae band steeped in Rastafarianism and Jamaican influence. Their reggae tends toward the soulful and sultry, particularly in the relaxed but authoritative vocals of Vaughn Benjamin and the swaying keyboard accents of Ron Benjamin.
The band addresses such topics as righteousness, Afrocentrism, lessons learned from history and the ongoing ills of the Babylon system. Still, they don't shy away from a bit of musical sprightliness such as the mento/calypso feel that graces "Jahbok Wha Ova Come." It's a strong and satisfying release, capped by the echoey nyabinghi piece "Where Are They Now," a retracing of the origins and destiny of
many an ancient culture.
One of Jamaica's greatest harmony trios, the Heptones began in 1966 at the legendary Studio One of Clement Dodd (may he rest in peace). Though they scored numerous hits on the island with Leroy Sibbles as lead singer and Barry Llewellyn and Earl Morgan harmonizing, it's the second incarnation of the Heptones fronted by Naggo Morris that we hear on Deep in the Roots.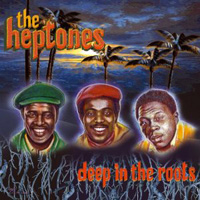 The group has always understood that while reggae is music with strong cultural and spiritual foundations, it's got pop possibilities as well. So they cut loose with breezy covers of "Crystal Blue Persuasion" and "Suspicious Minds" alongside more militant songs like "African Child," "Oh Jah" and an alternare version of the familiar "Book of Rules."
The material here is culled from two Heptones albums produced by Niney the Observer, whose sharp, slightly murky style is a good fit, making for a set that amply shows the talent and versatility of a top ranking threesome in reggae.
Author:
Tom Orr
Tom Orr is a California-based writer whose talent and mental stability are of an equally questionable nature. His hobbies include ignoring trends, striking dramatic poses in front of his ever-tolerant wife and watching helplessly as his kids surpass him in all desirable traits.