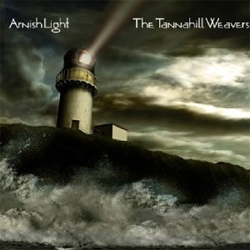 The Tannahill Weavers
Arnish Light (Green Linnet Records, 2003)
You don't have to be Scottish to visualize misty heather-covered moors when the sound of bagpipes pierces through the air. I can attest to that and I don't have an ounce of Scottish blood. Those bagpipes and traditional ballads can send a mind fleeing to shrouded lochs or recalling battles lost or won as well as, poetic love songs once sung by rugged men sporting scratchy woolen kilts. And well if your imagination isn't as prolific as mine is then you can ignite it with a listen to The Tannahill Weaver's latest CD, Arnish Light
The recording (I believe it's the group's 16th CD) lifts off with bagpipes on the titular track which includes a set of songs composed by Peter MacLeod, Duncan Johnston, Alex McKinnon and Pipe Major Donald MacLeod. And this set allows the youngest member of the group, piper Colin Melville to strut his musical prowess. The recording features mostly traditional ballads and instrumental pieces that showcase the talents of original member Roy Gullane (vocals, guitar), John Martin (strings, vocals), "original Tannahill," Phil Smillie (flute, whistles, bodhran, vocals), Les Wilson (bouzouki, guitar, keyboards, bass pedals, vocals) and Melville (bagpipes, whistles).
A bulk of the songs are traditional and they honor Scotland of the 18th and early 19th centuries as well as, the poetic gifts of Robert Burns and Robert Tannahill in which the quintet derived their name. Phil Smillie contributes the moody ballad Luskentyre Sands and the Bell Rock Set in which he shares writing duties with other musician-composers. Roy Gullane composed The Rose Amang The Thorn. And the traditional and original compositions explore jigs, ballads and reels with an emphasis on poetry and traditional instrumentation.
The final track, Fair Gallowa' offers a lively love song with the added comment, They don't make love songs like that anymore do they?" While it doesn't bring the album full circle, it does end it on a dreamy note. Sadly, we are reaching an era where musicians might not record albums like this one any more. But for now, let this one simmer and allow your imagination travel to the foggy fields of Scotland of a bygone era. The mix of flute, whistles and bagpipes will send your mind wandering.
Buy Arnish Light.