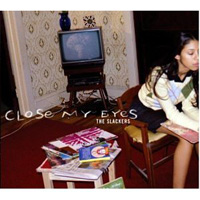 The Slackers – Close My Eyes (Hellcat Records 80455-2,
2003)
Zema – Black Sheep (Melchizedek Music MEL2040, 2003)
It's odd what you find in the reggae sections of record stores these days. There's usually multiple copies of the latest releases by the likes of Shaggy or Sean Paul, artists whose work bears little if any resemblance to true reggae in sound, ideology or intent. The fact that they're from Jamaica seems to be the deciding factor in where their discs get filed.
Call it ironic, call it a revelation, call it anything you want, but it seems like more and more of the best reggae is coming from outside Jamaica. In the U.S., such bands as Groundation, the Uplifters and Dub Station are ignoring the commercial rewards that can come from smothering would-be reggae in rap, lite r+b and pop, choosing instead to create reggae in a more truly undiluted sense. And the longer some of these American reggae artists stick to their guns, the better they get. Take, for example, the Slackers. It's been a dozen years since they formed in New York City, and over the course of seven albums they've successfully given the rhythms of ska, rocksteady and reggae their own knockout punch with attitude and sonic edges inspired by rock, funk, soul, jazz and the looseness of a good bar band.
Close My Eyes has a nice vintage sound to it, with just enough murkiness in the choppy, horn-laden grooves. Marc Lyn's average guy vocal style resounds with heartfelt sincerity and the band percolates impeccably, riding the offbeats with snug expertise. The songs, be they fast, slow or in between, are a hot selection of toe-tapping, hip-swaying odes to the realities of life in these days of uncertainty subsequent to 9/11/01.
While many Jamaican-influenced bands the world over (particularly ska revival bands) choose to charge up the sound with heavy doses of punkish hyperactivity, the Slackers are more likely to go for a slow burn (evident on such songs as "Real War" and "Don't Wanna Go") that cuts far sharper and deeper. Don't let the name fool you- the Slackers are anything but slack, and Close My Eyes is a real eye (and ear) opener. (Hellcat Records, 213-413-7353.)
Just as passionately as the Slackers go for the gut and your dancing feet, L.A.-based singer Zema goes for the spirit, even including parenthetical references to the Biblical passages she bases her lyrics on. And her connections to the real Jamaican roots style aren't merely implied.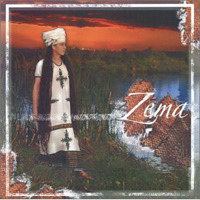 Black Sheep was not only recorded in Kingston, Jamaica, but participants include such island icons as Yabby You (a singer and producer here mystically credited as "technical advisor"), drummer Horsemouth Wallace, percussionist Scully Sims and sax master Dean Fraser.
Zema puts on no airs- she emphasizes the lyrics with her clear, direct singing, allowing the musical accompaniment to provide the Jamaican accents which qualify this as the real deal. The songs range from celebratory ("Joy in the Morning," "Free @ Last") to revelatory ("Holy are You," "Fear Not"), all beautifully edified by riddims and arrangements that have plenty of contemporary bounce but never sound cold or programmed. This is modern roots reggae as it should be, with real instruments, uplifting songs, a trio of dub versions at the end and a refreshing, renewing vibe from start to finish.
Author:
Tom Orr
Tom Orr is a California-based writer whose talent and mental stability are of an equally questionable nature. His hobbies include ignoring trends, striking dramatic poses in front of his ever-tolerant wife and watching helplessly as his kids surpass him in all desirable traits.